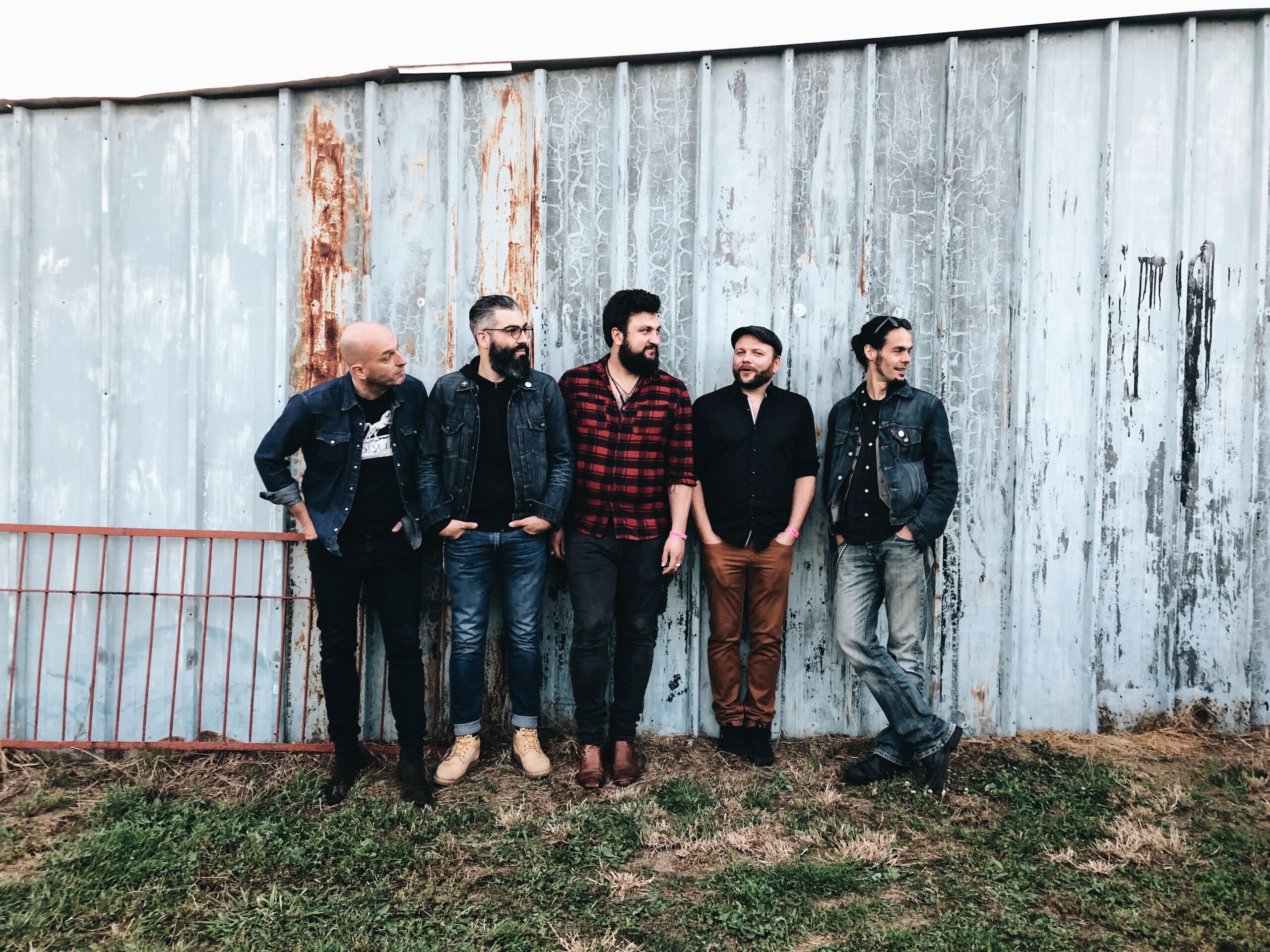 live: Everyone is Guilty (BE)
When one's asks : « do you think the spirit of Monument Valley or Red Rocks Park could become so flat and dull arriving in the city of Liège – Belgium ?…»
Everyone is Guilty' 's answer is definitely : « NO ! »
Mirco knows it and the red Colorado sun and stones warms and feed the blood running through his veins.
'Everyone is Guilty' is Mirco Gasparrini (also member of Blue Velvet, Bandits, Monster), Jérôme Mardaga, Jon Crespini, Eric François and Pierre Mulder.
In each of his adventures, Mirco dives as deep as possible and 'Everyone is Guilty' is his road trip through the mystic alternative country music of the Denver sound, the dry Appalachians' folk songs or the haunted blues of the Gun Club.
Walking up and down 'Everyone is Guilty' 's music and lyrics, you'll find out Mirco as a skillful songwriter travelling all over another world, taking with him habits and customs to overcome his inner fears and obsessions and finally reach the light !
Everyone is Guilty left to Denver, in the Colorado, to record "A Wolf & A Lamb" under the attentive ear of Slim Cessna and Dwight Pentacost, two members of the band "Slim Cessna's Auto Club", founders of the Denver Sound.
During this adventure, the filmmaker Caroline Poisson has filmed a documentary "The Road of A Lamb" which will be presented for the release in September.